I help you optimise your personal and professional systems to ban burnout, cultivate congruency and create a life, business and body you love the sh*t out of.
If you're a small business owner, entrepreneur, creative or side hustler … you're in the right place.
I know exactly what it is like to feel burnt out, chasing your tail, feeling like you're on an endless treadmill in your business and your health.
Perhaps you can see your vision but have no idea of the steps to take to get there.
Maybe your business is successful from the outside, but internally you constantly feel the push, the hustle, and you're drawing on adrenaline (or caffeine!) just to get through the day. You can see your health is not "keeping up" with the output required for your business.
Sometimes you just feel apathy, unmotivated and like your business is one big emotional rollercoaster.
Do your systems and processes and operations feel constrictive, rigid or downright icky?
My mission is to help you curate and create the most aligned and congruent systems in both your business and personal life, that unlocks abundance, favours freedom, optimises your health and allows you to thrive.
Choose your own adventure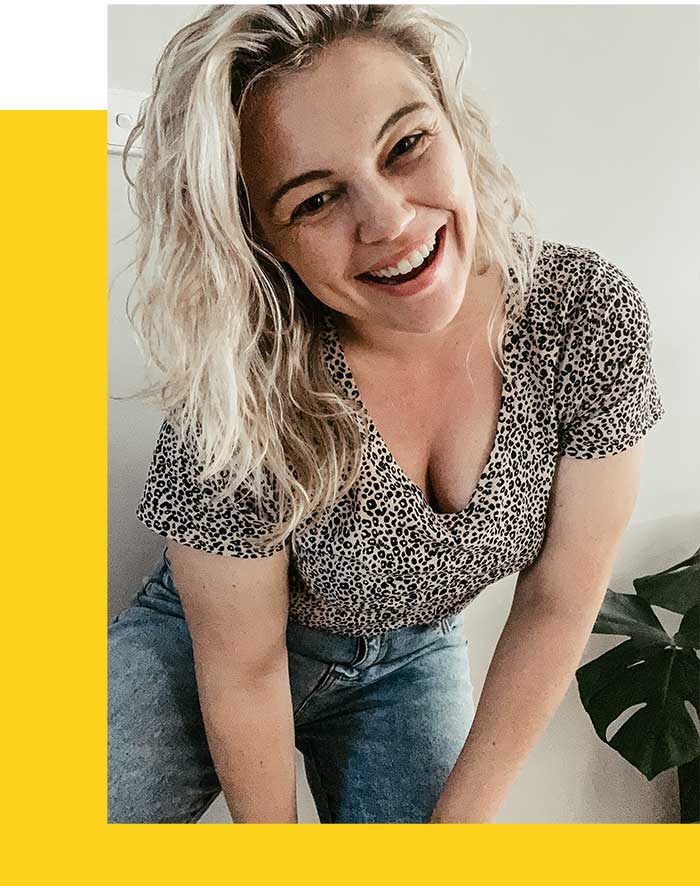 Hi I'm Bel, nice to meet you!
I call myself a soulful systems strategist and burnout mentor.
'Cause I'm here to re-plot your systems, optimise your operations, activate your alignment and have you tapping into flow every damn day.
"I initially reached out to Belinda to help build the website for a new business. It then led to building an online learning platform and now to a systems coach. From the initial phone consult I knew right away that she was someone I wanted on my team. She was calm yet so confident in what she does and showed a genuine interest in the business by wanting to know more and ensure she could provide me with the right service. Nothing ever seems too hard for her and no question was ever 'silly' when it came to a novice tech person. She empowered me to learn the backend of the website by providing a very easy to follow tutorial and follow up emails to ensure I was ready to take over. Once the business launched, I dug a little further into what other services Belinda offered. I knew I needed support with the next step which was the balance of family and a new business and thats when I came across her System Sessions. We had 1 phone call and I already felt a big weight off my shoulders to know that the idea of 'balance' without burnout was doable. I'm so thankful for Belinda, I know without her genuine love for what she does and her commitment to me and my business it wouldn't have happened as smoothly as it has. I highly recommend Belinda, she truly is a 'one stop shop' for your business. "
"Working with Belinda is like working with a best mate. She has your best interest at heart. Belinda's approach is open and she holds space for you to get your ideas out. She has a great way of focusing on the main goal, and giving you a easy solution on how to implement your ideas. With her health background she understands the importance of balance so she makes this a key point by looking into the future for you and setting up systems that create balance and ease for you long term."
"Working with Bel provides you with business clarity, marketing strategy and helps you to map out your processes and systems. There is no BS or fluff. I love Bel's energy she is down to earth and firm. I have worked with her for a few years, and I had a very low moment, she was able to support me to start again. A friend and a confident and a get shit done kinda gal! Highly recommend Bel. "
"I was doing all of my own tech – thinking I couldn't afford to pay someone and had to do it all myself. Problem was, it would take days and never be quite right… enter Belinda who came highly recommended and my only regret is I didn't do it sooner! Nothing is ever a problem, she's fast and incredibly talented and also a joy to work with. She's also a boundary ninja and as a result, my own boundaries are better than ever! If you're looking for someone who is on your side to make your business more efficient, so you never need worry about the tech again, I cannot recommend Belinda highly enough."
"Belinda has been supporting Inspire My Business for the past few years and is an absolute asset to the team. Belinda brings a breadth of skills and experience that help get things done, make things operate more smoothly and enable me to focus on the things I love doing. She is an absolute pleasure to work with through her proactive approach, flexibility and energy. If you want to improve your systems, online presence and have someone in your corner that helps you stay on track, Belinda is for you."
"I always complained that I needed a clone to get all my work done. Well, Belinda is the closest thing you'll get to a clone. Except of course she is much better at all the tech & systems that I am not proficient in. I am a lot less stressed and able to focus on the income earning & more enjoyable aspects of my business knowing she has everything else in hand."
Want to know the secrets behind creating effective systems that work for you?
I want to show you three videos that outline the steps I take with clients – pop your details in below and they'll be sent straight to your inbox!